Cape Schanck: Alluring yet Adventurous
Bearing a population of less than 500, Cape Schanck is a quiet suburb that sits on the southernmost tip of the Mornington Peninsula.
Bestowed with iconic natural wonders and moody atmosphere, the small town is perfect for those looking to get away from the hustle and bustle of city life.
Here's what awaits at Cape Schanck.
What's in store at Cape Schanck
1. A variety of accommodation options
There's something for everyone at Cape Schanck: the town boasts a variety of accommodation types that suit a range of needs.
Pick from laid-back hotel rooms for an understated experience, or a full-fledged coastal resort complete with spa facilities, golf courses and in-house restaurants for a more luxurious stay.
On the other hand, unassuming cottages are available for those who prefer a rustic homey ambience. Furry friends are welcome at Cape Schanck too, as there are a number of pet-friendly hotels in the area.
2. The iconic lighthouse & educational museum
Built way back in 1859 and still towering at 21 metres high, the lighthouse has become a symbolic feature of Cape Schanck—and the Mornington Peninsula in general.
Lighthouse activities are far from just viewing rock and water: visitors can band together for a 20-minute tour of the still-functioning lighthouse that will transport you to its earliest days with fascinating light keeper stories.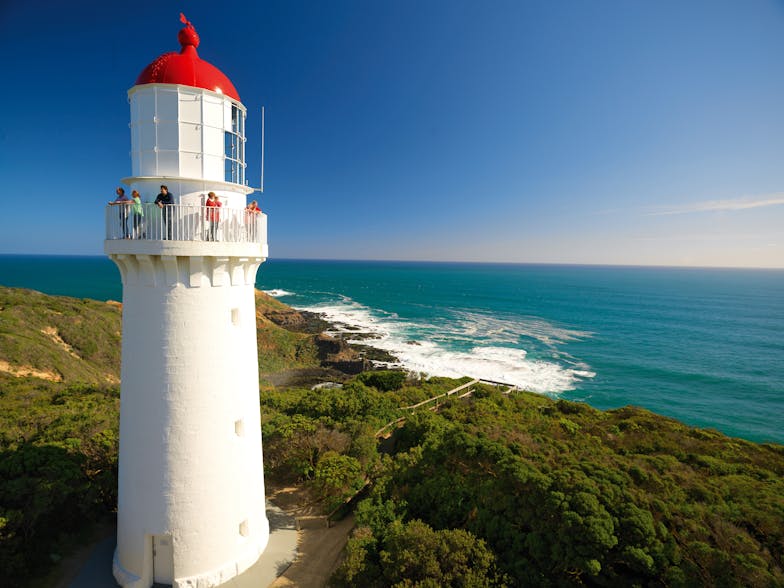 That aside, you'll get to climb the sandstone steps up to the lamp room for expansive views of the Bass Strait and Mornington Peninsula.
If lucky, you might even spot some whales during migration season!
The tour also includes access to their ever-growing museum, with informative displays of calamitous shipwrecks and more captivating tales of the early lighthouse keeper families.
3. Coastal walks
Nearby the lighthouse are several boardwalks where visitors will be blown away—both by the wind and further magnificent views.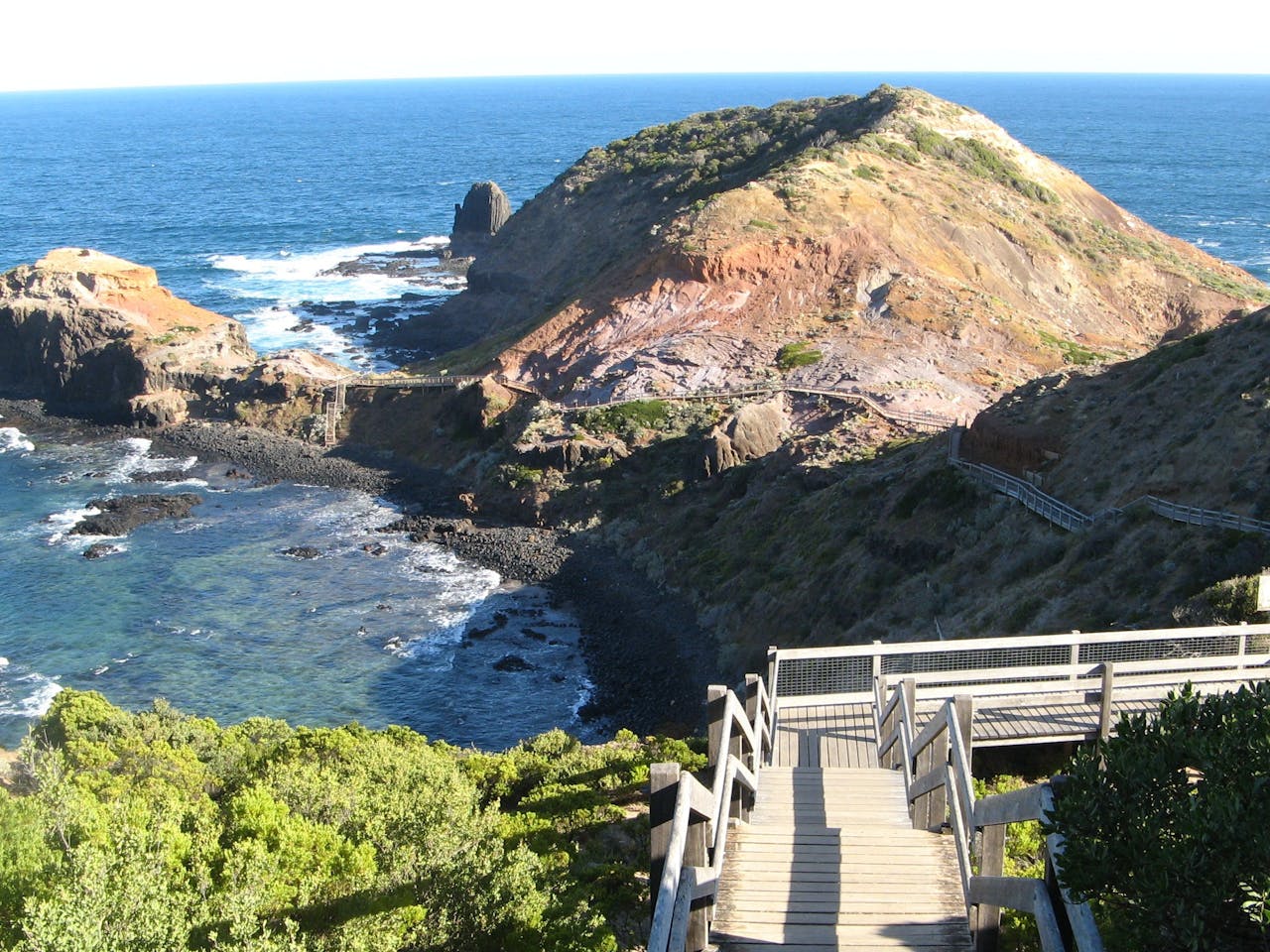 These boardwalks lead right down to the pebbles beach where a mysterious volcanic geological formation stands strong.
A remnant of the volcanic eras, the Pulpit Rock and Devils Desk mutate dramatically with every shift in light and hollow out over time with crashing waves.
Meanwhile, the sandy two-hour Bushrangers Bay walk will surround you with the most stunning basalt cliffs.
However, refrain from swimming at this site as the beach is unpatrolled and often hazardous due to strong rips and large waves.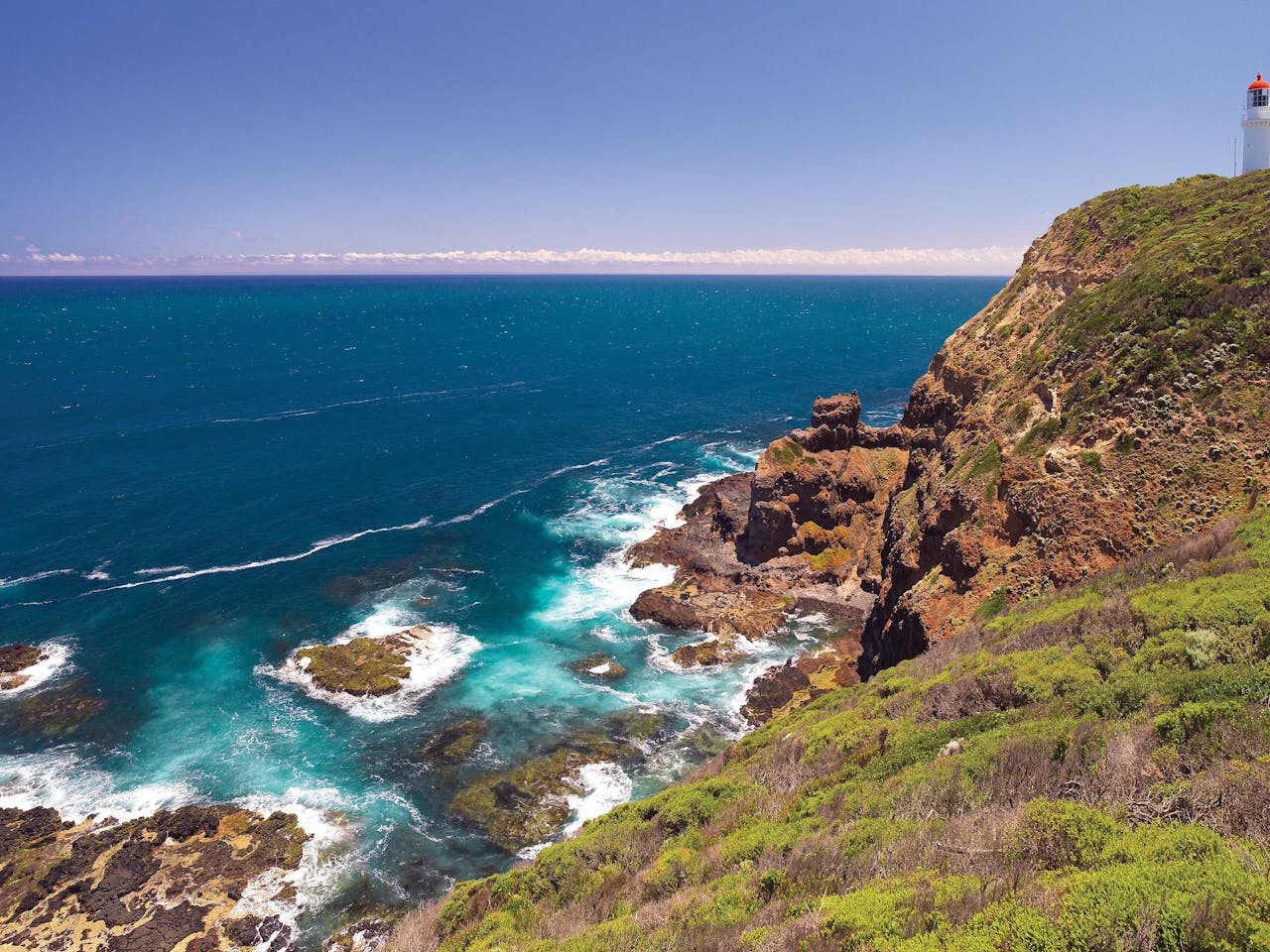 As the sun sets, the Bushrangers Bay beach transforms into a remarkable wildlife estate, with echidnas, kangaroos and foxes grazing the paddocks before nightfall.
4. Expansive golf courses
Cape Schanck is also home to some wondrous golf courses and clubs comprising up to 18 holes.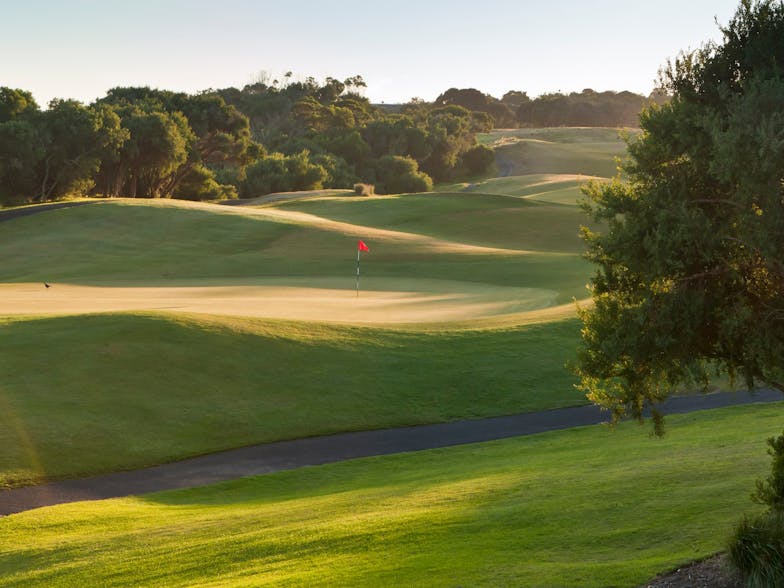 Here, visitors can putt away to their hearts' content, on perfectly manicured grass against a backdrop of rolling hills and endless skies.
These picturesque fairways make for a fantastic opportunity to freshen up your Instagram feed with less-typical scenic photos, too.
5. Understated village charm
All in all, Cape Schanck possesses a distinctive village charm that no other town can replicate—think Gilmore Girls, but with the scent of sea salt and cold rocks.
Though it exudes serenity, it is all but mundane: Cape Schanck stays are packed with both daytime rejuvenation and a surprising slew of riveting ventures.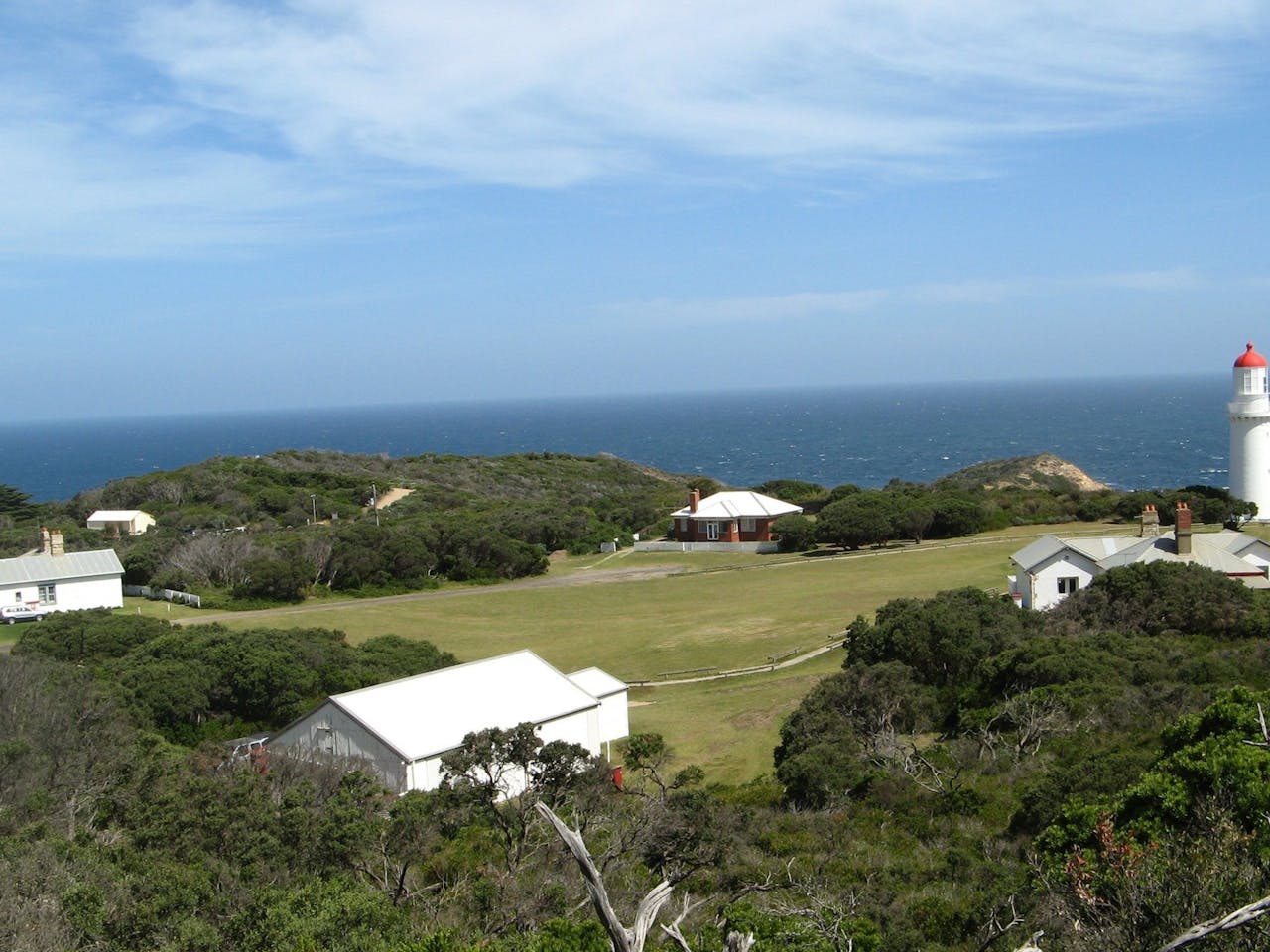 But as alluring as Cape Schanck is, the suburb is not immune to Victoria's occasionally erratic weather. So, while it is no surprise that strong winds and sudden showers are common, be prepared for light hails, too.
Tip: Plan an exit route for a speedy escape to the car and bring a raincoat—umbrellas are not very useful here.
Its breathtaking landscapes, historical wealth, as well as easy-going recreational activities make it the perfect destination for couples and families alike.